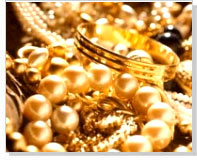 Gold recycling has only one objective: to recover as much pure gold as possible, from products of different origins and forms, deemed to contain noticeable traces of this valuable metal. Certain rules are utilized in manufacturing plants that prevent gold being illegally diverted from the recycling scheme. Because of these reasons, the recycling process is quite expensive, and it is important that some basic estimate is made, as to the value of the recovered gold.
With growth and development of new recycling techniques, some sources of the scrap gold, which were uneconomical for recycling, became viable. For example, electronic components, microchips and printed circuit boards, all contain gold in very small quantities, generally in the form of a fine gold plating some 1 tenth of a micron thick. However, as the quantity of dumped computers, TV sets, cell phones and other electronic circuitry is growing considerably, it makes sense to build recycling installations, which will make the recovery of precious metals economically viable.
Types / Grades
Different grades, varieties and types of scrap is used for recycling purposes and to recover pure gold from the scrap. Given in the table below are some of the important grades / types of gold used in recycling - read more...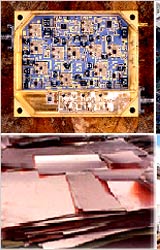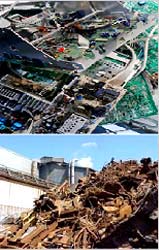 Sources of Gold Scrap
Some of the most common sources of gold scrap, include - dental laboratories making dental gold implants, waste from jewelers and goldsmiths, waste from gold processing plants (cuttings, clippings, unidentified ingots) and electronic scrap. Some of the electronic products, which contain gold, include -
CPU's
Pins
Electronic boards
Cell phones boards
Integrated circuits
printed circuit boards
Recovery Process
A major step in gold recycling process in the identification of the type of metal and its purity. This is attained through the following stages -
Preparation of a batch (solidifying by fusion, mixing till the homogeneous phase is achieved) typically in the form of ashes .
Sample taking and its analysis using cupellation.
Spectrometry by absorption
Spectrometry by emission
Electrolysis (particularly effective for gold-plated jewelery and electronic components)
Due to the fact that the above processes are technologically sophisticated, and require expert handling, very few metal recyclers can actually handle gold. Of course, off-cuts, slivers and cuttings are easy to deal with. This can be done by putting them into a melting pot, and then assay the cast ingot. The process is far more complicated for recouping gold from electronic circuitry and components, or gold lost during some chemical manufacturing processes.
The analytic laboratory's set-up alone would require a substantial investment running into hundreds of thousands of dollars. Accordingly, for this kind of scrap gold processing, the intending business needs to first secure a number of reliable suppliers of scrap; be it direct gold users, or buying agents.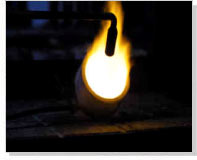 Scrap Gold Recovery Despite all these troubles, there's a substantial interest in gold recycling, with new entrants coming to the industry every year. In some countries, the entire process of gold recovery from scraps has long traditions. Countries like South Africa and Italy come to mind. As the commercial use of gold is increasing, so does the number of enterprises dedicated to save this precious commodity. As a matter of fact, France is currently the leading in gold recycling industry, with their sophisticated analytic and recovery techniques being exported the world across.