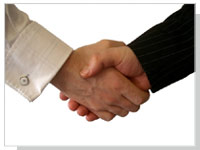 Here's an extensive database of information, tips and resources to assist metal casting buyers in their various needs and requirements. We encourage the casting buyers to take the advantages of the efficiencies of e-commerce and access the updated list of the pre-qualified metal casters from all across the world. The platform has been designed to create an environment where everyone wins by leveraging the efficiencies of Internet.
The platform facilitate buyers to -
Salient Features
Easy supplier search (Based on metals & country).
Metal properties search by UNS Numbers.
Metal & alloy composition search.
Help tips
The platform facilitate buyers to -
Access detailed information on suppliers – with video presentation
Request quotes for castings from multiple sources online.
Place and receive purchase orders online.
Buy low cost Market Research Reports
Avail the metal casting expertise provided by our expert consultants.
Reduce Product Development Cost.
As a buyer of this industries you might be intersted in the following sections.