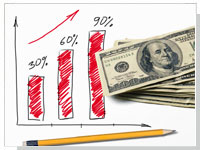 Focused on the metal casting industry and its suppliers, this section serves as a platform to help metal casting suppliers to get exposure in front of a large number of buyers from all across the world. Foundries, casting suppliers, metal traders and suppliers can use our sophisticated platform to attract new customers, increase their sales, advertise their products and services.
The platform facilitate suppliers to -
Expand their sales
Reduce marketing expenses
Attract new customers
Receive on-line quotes from buyers
Access to foundries (its buyer)
Showcase their website
Access the design hub
Access latest technology news
Access information on buy/sell offers on metals and foundries equipment
Salient Features
Free listing
Extensive information on metal scrap and its suppliers
Information on metal demand and prices
Expert help – foundry design, energy efficiency, etc.
As a supplier of this industries you might be intersted in the following sections.
» To free list your company, write to us at:info@themetalcasting.com