A broad assortment of foundry peripheral equipment are available in the industry that are designed to execute several processes and functions. These various peripheral equipment can be used for varied tasks, such as material handling, coating and powdering, assembly, testing and inspection, cleaning, drying, and more
Foundry peripherals, such as equipment for coating & powdering, defining, assembly, degassing and drying, tool changing, palettizing, inspection, and more; play an important role in the success of a foundry by ensuring smooth running of different processes and operations. These peripherals are used to compliment the primary foundry tools to extend their capabilities. More specifically, foundry peripherals can be used to describe the equipment, which are optional in nature and not essential.
Types
Some of the important foundry peripheral equipment are -
Coating and powdering
Defining
Assembly
Degassing and drying
Tool changing
Cleaning
Conveyor systems
Palettizing and loading
Inspection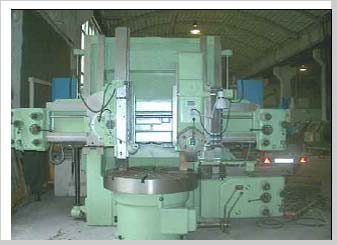 Advantages
Peripherals Some of the common advantages of foundry peripherals are -
Used to perform crucial tasks and operations in foundries.
They are simple to use and make complex tasks easier.
Generally used to perform final activities, such as assembly, cleaning, finishing, testing.