As the foundry processes occur in very hot, noisy and potentially grave conditions, safety and environment equipment are a must for the protection of workers and environment.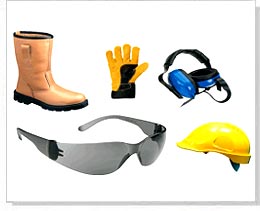 Safety and EnvironmentalDeafness, lung cancer and respiratory problems are just some of the serious health troubles that the workers can get if they are regularly exposed to noise, exuberant heat and harmful substances. Hence, it is essential that the workers are provided with suitably designed and guarded machinery, proper ventilation, and proper personal protective equipment. Foundry works involve the process of making a metal casting of a target by pouring molten metal into the mold. The molds are made by using a pattern of the articles required.
There are two types of foundries, that are -
Ferrous foundries - produces iron and steel castings.
Non-ferrous foundries - produces castings of copper-based alloys (brass, bronze), aluminum-based alloys (lead, zinc, nickel, magnesium) and other alloys.
Foundry Health & Environmental Hazards
The main health and environmental hazards of a foundry are -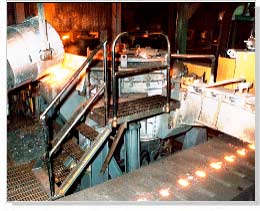 Heat
Hazardous substances and dangerous goods
Gases, vapors, dust and fumes
Manual tasks
Noise and vibration
Molten metal
Plant, machinery and electricity
Types of Equipment
A comprehensive range of safety and environment protection equipment are available for varied uses and applications in foundries. These machines and equipment are designed keeping the requirements of various works and tasks exercised in a foundry.
| | | |
| --- | --- | --- |
| Collectors | Air Pollution Control Equipment | Radioactive Detection Systems for Scrap |
| Gas Analyzers | Environmental Control Equipment | Environmental Waste Treatment |
| Gas Detectors | Hazardous Waste Recycling | Radioactive Handling Equipment |
| Gloves | Hand Protective Creams | Water Pollution Control Equipment |
| Safety Glasses | Hazardous Dust Treatment | Water Treatment Compounds |
| Safety Gloves | Safety Shields | Safety Clothing & Equipment |
| Safety Hats | Safety Shoes | Radioactive Detection Devices |
Some of the common safety and environmental equipment used in foundries are -
Working with molten metals, has always been a dangerous line of work. Responsible foundry managers acknowledge the risks and the possibilities of serious accidents and they minimize these risks by adopting appropriate measures. Though it is virtually impossible to eliminate the risks from melting metal, it is possible to make the foundry an accident-free workplace. To accomplish this goal, foundries should adopt suitable preventive measures along with appropriate safety and environmental protection equipment.
Essential Elements
Some of the essential elements of safety and environment protection in foundries are -
Measurable objectives, which encourage continual improvement toward zero incidents and the prevention of pollution.
Commitment of management, effective communication and training to assure the safety and health of employees, community and the protection of environment.
Acknowledgment by all the employees and management that safety and environmental protection is a precondition of employment and that they are responsible for their safety and the safety of those around them.
Identification and controlling of risks into the business plans, decisions, and operations.
Compliance with all applicable regulations, legislation and relevant industry standards.
Providing decent resources to put through the safety and environmental protection policies.