Foundry lab equipment refer to a variety of specialized equipment used for analytical, diagnostic and research purposes in foundries. These equipment are essential and useful in various domains and fields of metal casting. The equipment are manufactured using a comprehensive range of quality materials and are of high precision for accurate analysis of tests and research.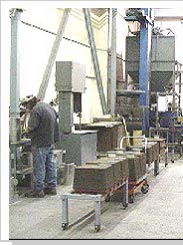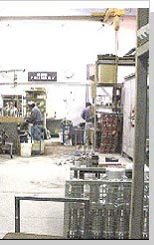 These equipment encompass a complete range of tools used by scientists and researchers and include tools like furnaces, thermocouples, testing machines, ovens, pyrometers, analytical equipment, and more. These instruments are made from heat resistant, chemical resistant and expansion resistant materials for conducting various tests and analysis.
Types of Equipment
| | |
| --- | --- |
| Abrasive Discs | Carbon Determinators |
| Chemical Analysis Instruments | Core Hardness Testers |
| Gas Analysis Equipment | Hardness Testing Equipment |
| Hydrogen Porosity Tester | Laboratory Chemicals |
| Laboratory Furnaces | Laboratory Ovens |
| Pyrometers | Radiographic Equipment |
| Sand Testing Equipment | Spectrographic Equipment |
| Stress Analysis Equipment | Surface Measuring Equipment |
| Temperature Indicating Materials | Temperature Recording & Control Devices |
| Tensile Testing Machines | Thermocouple Sheaths |
| Analytical Equipment | Thermocouples |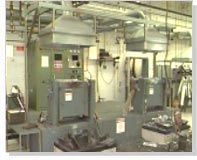 Some of the important types of laboratory equipment used in foundries are -
Molding process / mold sand testing
Heat treatment
Machine shop operations
Welding processes
It is an essential requirement of good laboratory practice that the lab equipment must be suitable for their designated purpose, and appropriately calibrated. The validation approach is broadly the same as for process instrumentation irrespective of whether we are dealing with a complex instrument or a simple one.